Couple Creates Scholarship to Help Others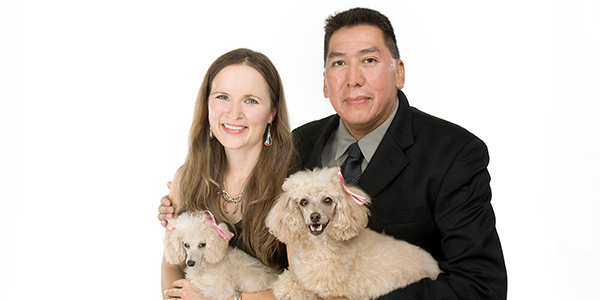 As youth, Serena Bahe and her husband Chris both experienced a great deal of adversity, especially financial. Their college education was made possible through scholarships and other financial assistance. Now they're returning the favor.
The Bahe Family Scholarship will provide funds to a Viterbo University undergraduate student with demonstrated financial need. "So many people helped us, and now we'd like to give someone else the same opportunity," said Serena, a 2000 graduate of Viterbo. "Creating a scholarship is a great way to leave a meaningful legacy." Serena said her experience at Viterbo helped her grow into the person she is today. "Viterbo was the family I needed at the time," she said. "The university really gave me a sense of family and community. Viterbo is great school where you can be yourself and learn and grow into the person you want to be."
Serena and Chris both strongly believe in the mission of St. Francis of Assisi, "Lord, make me an instrument of your peace." Helping others through their scholarship is testament to that. At home in San Antonio, Serena is a public school English teacher and is pursuing her doctorate degree in international education and entrepreneurship. Chris served in the U.S. Navy for 20 years, including four years with the Navy's Blue Angels Flight Demonstration Squadron. He currently works as a crew chief at an Air Force base near their home.