John and Marilyn Hempstead's Legacy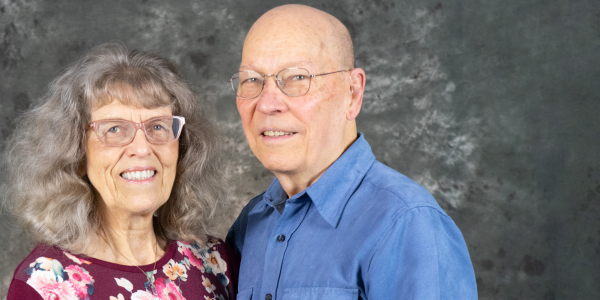 Former Viterbo library director John Hempstead described the university as "the most wonderful place I have every worked. The Sisters created an maintained an environment with such a loving presence."
To honor the Sisters who served at the library, John and Marilyn Hempstead created the Sister Frances Clare Library Endowment. The fund is named after Sr. Frances Clare Mezera, who served in the library for nearly 50 years. With the help of other donors, the original financial goal of the fund has been surpassed.
Now the Hempsteads have created a second fund, the Francis Clare Scholarship Endowment to honor the Sisters who served anywhere at Viterbo. They will match the first $25,000 of donations to this endowment and have pledged an estate gift of at least $250,000 to the fund.
"We've been blessed with good investments and now we want to use our resources for good things," they said. "Investing in the future of young people is definitely a good thing."
Join John and Marilyn Hempstead and others who make a real difference in the lives of students by establishing or contributing to a scholarship fund at Viterbo University.
For more information, contact Jim Salmo, Vice President of Advancement, at 608-796-3074 or jgsalmo@viterbo.edu.